WONDERFITTER Gaming Sport Universe
Regular price
Sale price
$359.00
Unit price
per
Sale
Sold out
Introducing HOUYI 2 - The Ultimate Smart Virtual Archery System, a pinnacle of innovation in the world of archery.

🌟 Immersive Archery Experience:
Step into the future of archery with HOUYI 2, where cutting-edge technology meets the age-old art of bowmanship. Immerse yourself in a virtual archery world like never before.

💡 Innovative Smart Features:
HOUYI 2 isn't just a bow; it's your smart archery companion. With an intelligent arrow tracking system, precision sensors, and real-time feedback, it transforms your practice into an interactive and dynamic experience.

🎯 Precision Calibration:
Achieve unparalleled accuracy with our module calibration feature, ensuring that every shot is as precise as your real-world aim. HOUYI 2 adapts to your unique shooting style, making it the perfect tool for both beginners and seasoned archers.

🌈 Versatile Shooting Modes:
Experience the versatility of HOUYI 2 with multiple shooting modes. From classic target practice to thrilling virtual hunting scenarios, switch between modes seamlessly, offering an array of challenges to keep your archery skills sharp and entertaining.

⚙️ Easy Setup, Anywhere:
With its user-friendly design, HOUYI 2 sets up effortlessly, making it perfect for both indoor and outdoor archery sessions. Its portability ensures that your archery adventure is not confined to a specific location.
🌐 Connectivity Beyond Limits: Connect HOUYI 2 to your devices seamlessly. Whether you're practicing alone or competing with friends online, the connectivity options enhance your archery experience, fostering a sense of community among archers worldwide.

HOUYI 2 is not just a bow; it's a revolution in archery technology. Elevate your archery skills, embrace the virtual realm, and redefine your shooting experience with the unparalleled HOUYI 2.
Share
View full details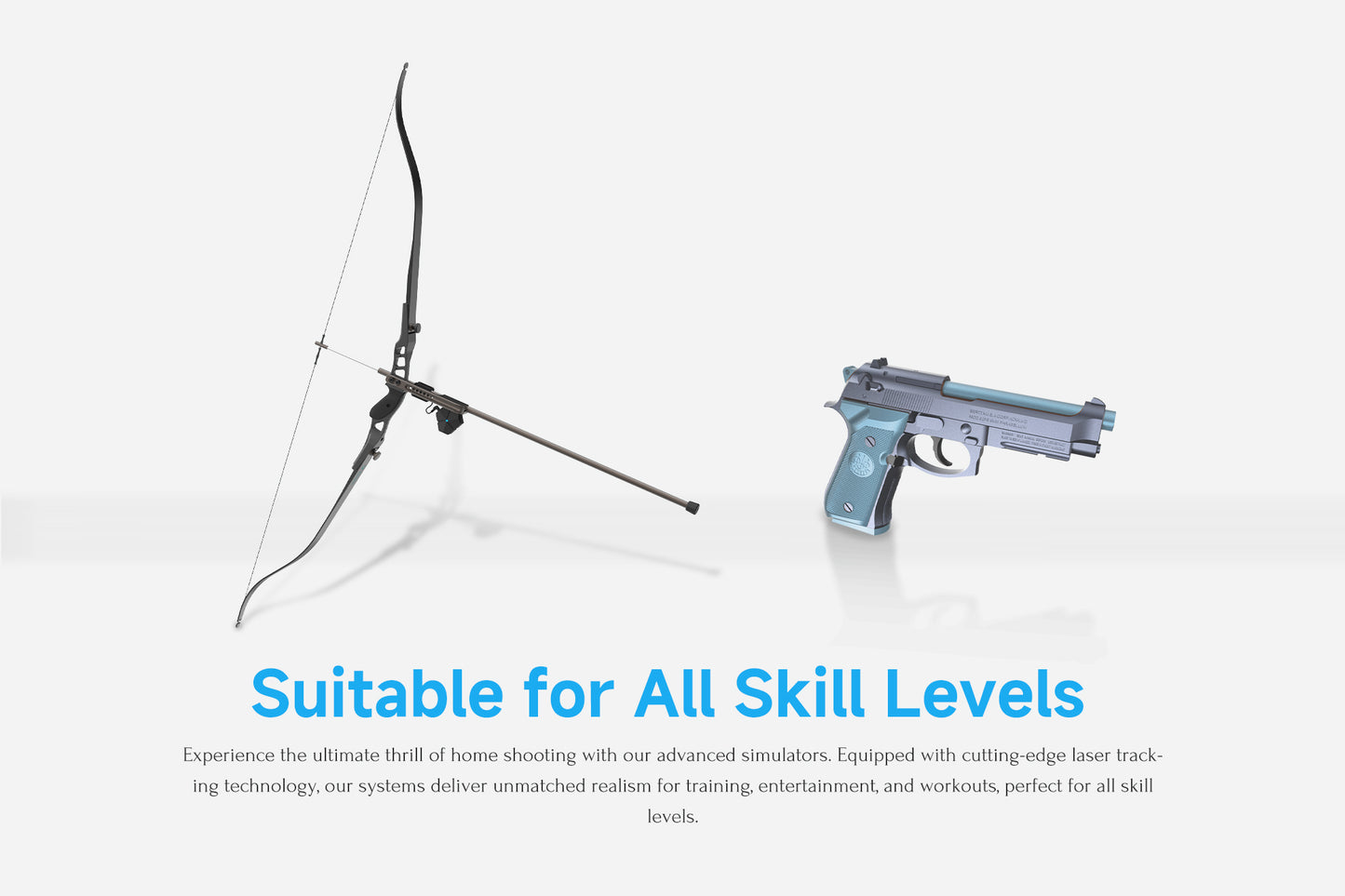 Shop Now:
Join WONDERFITTER for an archery experience like no other!
Dive into the HOUYI2 Ultimate Smart Virtual Archery System
Great for family fun!
This archery system isn't just for adults; it's great for family bonding. My kids love it, and it's a safe way to introduce them to archery!
The HOUIYI system is perfect for indoor archery practice.
It's compact and easy to set up. The 5-in-1 accessory bundle adds variety to the experience. This is a great product for staying sharp during the off-season.
The super value bundle is a steal!
You get everything you need for an amazing archery adventure. The quality, realism, and the fun factor are through the roof. I'm absolutely thrilled with this purchase.
Wow, this product exceeded my expectations!
The intelligent wireless display adaptor works seamlessly, enhancing the whole archery experience. It's a fantastic addition to the HOUYI2 system.
This smart virtual archery system is so much fun!
It's perfect for honing my archery skills, and it provides endless entertainment.